Scamalytics identify which stolen celebrity identities are most used by dating scammers.
Romance scams are a form of online fraud whereby a scammer will assume a fake identity on an online dating site for the purposes of fraudulently obtaining money from unsuspecting users of that dating site.
The list of identities used includes high-ranking military officials, actors, pornstars, and former Miss World titleholders.
As a result of this fraudulent activity, you will often see scammers using the same fake photographs over and over again – across multiple unrelated dating sites.
Scamalytics have developed image recognition technology that, together with an extensive blacklist of photos used by known scammers, can identify dating fraudsters just by the photos they upload.
Whilst some photos are stolen from ordinary people on social networks – as such photos tend to appear more authentic – many of the most frequently used photos are actually of minor celebrities.
Here is our list of the top 10 celebrities we see (and detect) most often across the multitude of dating sites in our network. To make the list, the "celebrity" needs to have a genuine Wikipedia entry.
(1) Tamannaah Bhatia (Bollywood Actress)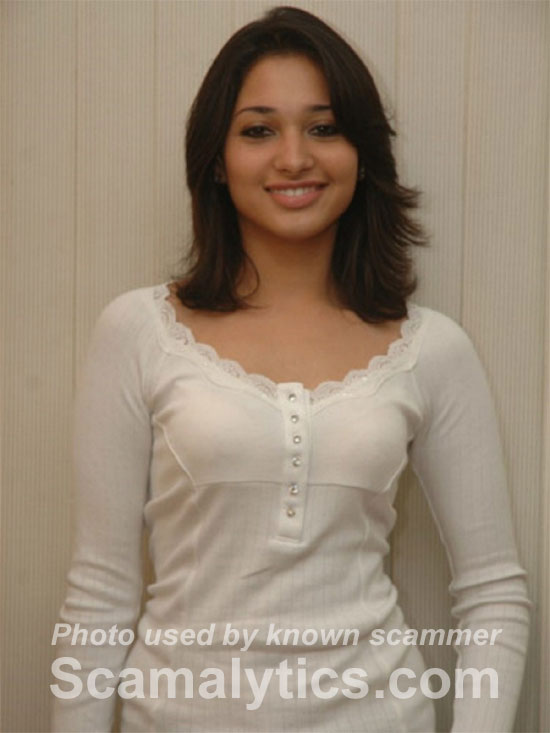 http://en.wikipedia.org/wiki/Tamannaah
Tamannaah is one of two Bollywood actresses in our list. In the past, scammers have tended to pick visual identities that they think will be most appealing to their targets. However, more sophisticated scammers often adopt an identity which would explain away an otherwise-suspicious trait, such as an accent which is blatantly at odds with their photograph.
(2) Konstantinos "Kostas" Martakis (Greek Singer)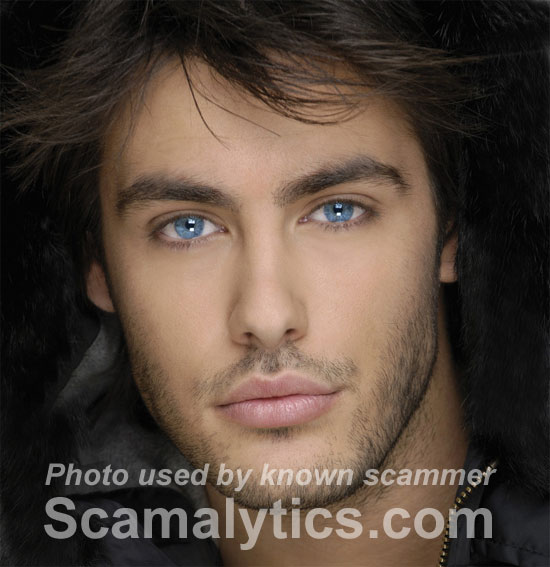 http://en.wikipedia.org/wiki/Kostas_Martakis
One of only two male celebrities on our list, Kostas is also a relatively unusual choice in that he is a young, good looking male. When assuming a male identity, most scammers will pick someone who looks authoritative, such as a high-ranking soldier, academic or businessman.
(3) Melissa Harrington (Pornstar)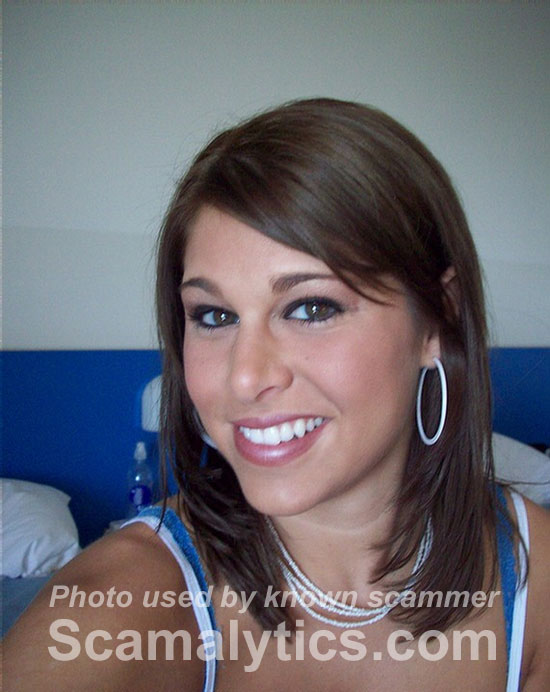 http://en.wikipedia.org/wiki/Melissa_Harrington
Female pornstars are well represented amongst stolen identities used by scammers. The appeal for the fraudster is an attractive female with multiple sets of "girl next door" photos. Scammers will rarely use explicit photos – most shoots will have a variety of perfectly respectable shots that the scammer can drip-feed to a target before executing a scam. Harrington performs under the name "Melissa Midwest".
(4) Priyanka Chopra (Miss World, Bollywood Actress)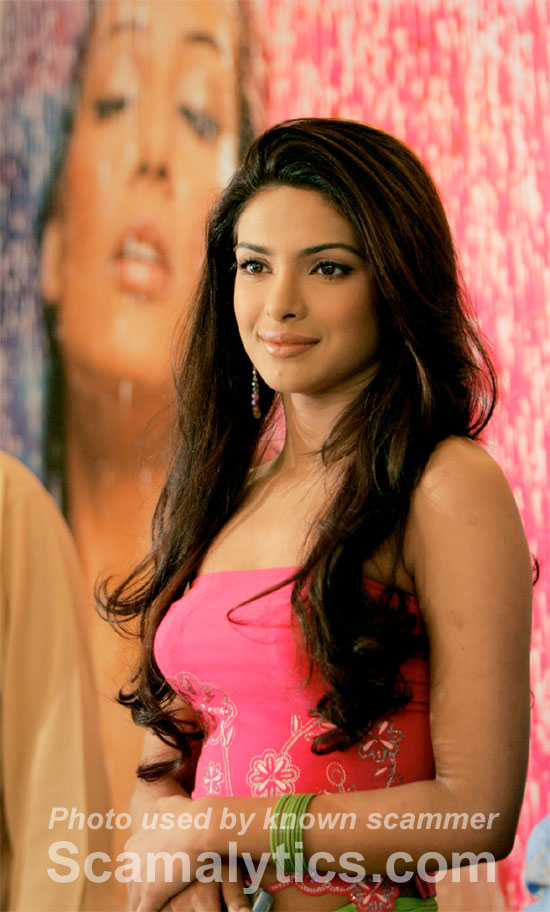 http://en.wikipedia.org/wiki/Priyanka_Chopra
One of two beauty pageant winners in our list, Chopra is a former Miss World and one of the most successful actresses in Bollywood. Scammers targeting men will often adopt the identity of a young attractive woman interested in older men. As the public have become more savvy to this "too good to be true" approach, many fraudsters choose more realistic women whose identities they steal from social networking websites.
(5) Anushka Shetty (Kollywood Actress)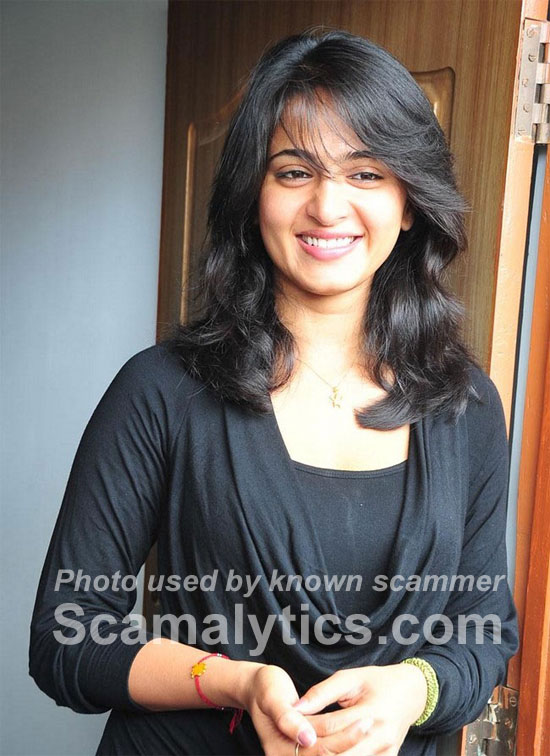 http://en.wikipedia.org/wiki/Anushka_Shetty
Shetty is a leading Indian actress, achieving considerable success in the Kollywood film industry.
(6) Raven Riley (Pornstar)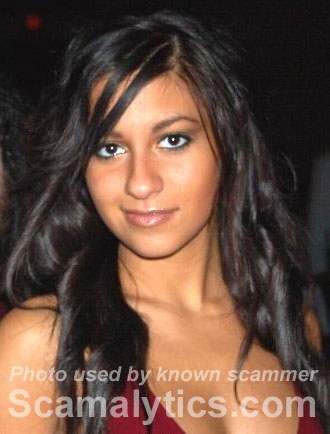 http://en.wikipedia.org/wiki/Raven_Riley
Historically, Riley is quite possibly one of the most stolen identities used by dating fraudsters – she may even be more famous as an early victim of identity theft than she is as a pornstar. However, her image is used less and less, presumably as the public have become wise to her "look" and its association with romance scams. In this respect, she has been usurped as most-abused pornstar by Janessa Brazil, who would easily top our list were she famous enough to have a Wikipedia entry.
(7) Lieutenant-General Andrew Brooke Leslie (Canadian Forces)
 
http://en.wikipedia.org/wiki/Andrew_Leslie_%28general%29
Leslie is typical of the identities assumed by scammers targeting females – a respectable, authoritative figure who might appeal to the more mature female that dating fraudsters tend to target. Often scammers will pick less well-known soldiers (or other professionals), hence the under-representation of males in our list despite female-targeted fraud being similarly widespread as male-targeted fraud.
(8) Mikie Hara (Actress)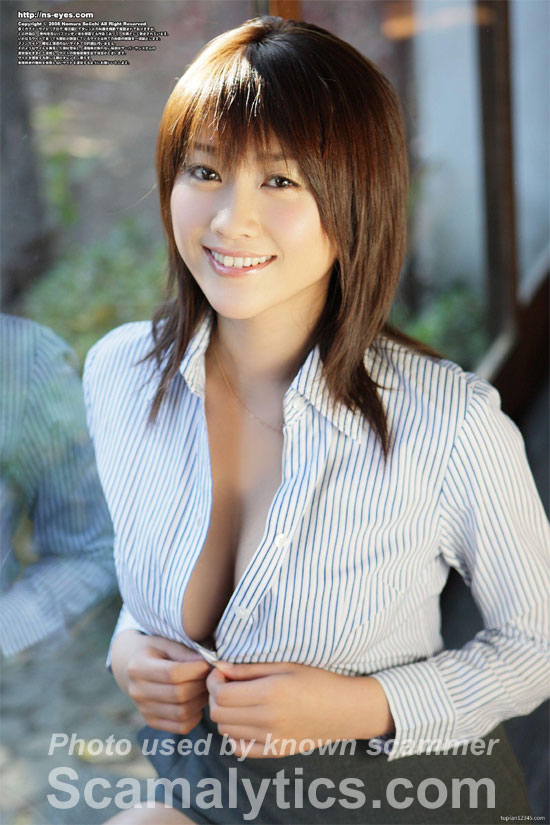 http://en.wikipedia.org/wiki/Mikie_Hara
Hara is a Japanese actress and "gravure idol", roughly translated as "glamour model".
(9) Anne Julia Hagen (Miss Germany)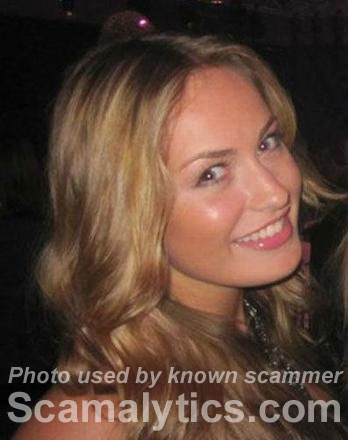 http://en.wikipedia.org/wiki/Anne-Julia_Hagen
Another beauty pageant winner, Hagen was Miss Germany in 2010, and the German entrant in Miss Universe 2013. Beauty pageants tend to favour females with a wholesome, disarming look about them, which scammers will happily capitialise on.
(10) Alodia Gosiengfiao (Filipina Celebrity)
http://en.wikipedia.org/wiki/Alodia_Gosiengfiao
Gosiengfiao is a versatile Filipina celebrity whole talents include modelling, singing and presenting. Ironically she is also famous as a cosplayer, which involves representing the identity of a fantasy character and playing out that role in real-world environments.