Stop Scammers Automatically
We help you automatically remove scammers from your dating site in real-time, saving your business time and money whilst improving your brand's reputation.
IP Address Fraud Checker
**NEW**
Use this free Scamalytics tool to check user IPs for potential fraud score
What is Scamalytics?
Learn how
this world-class anti-fraud solution can help your business moderate scammers automatically
Machine Learning
Machine learning allows us to accurately detect scammers and can differentiate between custom scammer signals and scammer trends that are emerging globally.
Realtime Detection
Our API responds with a score in realtime which allows your fraud system to automatically remove fraudulent users immediately, even when moderators are away.
Shared Blacklists
Tap into the dating industry's largest shared scammer blacklist of profile and network data.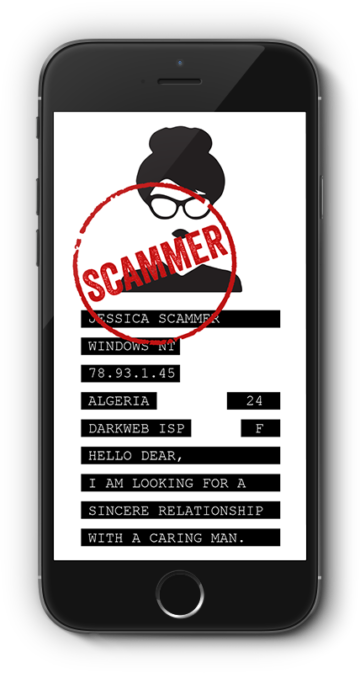 Text Pattern Analysis
We look for patterns in freeform text and messages that detects "scammer grammar" vs normal local use of grammar.
Image Recognition
Our image detection can instantly check images against millions of blacklisted images worldwide to make sure they are instantly eliminated from going live on your site and putting real daters off.


Interested in Scamalytics?
If you would like to discuss how Scamalytics can protect your users, your reputation, and your revenues, please contact us using this form.
Phone
US: + 1 (415) 992 5594
UK: + 44 208 133 3115
Address
7 Bell Yard
London
WC2A 2JR
UK