Scamalytics is proudly sponsoring and speaking at the two London Internet Dating Conferences happening back-to-back from the 14-16th October 2015.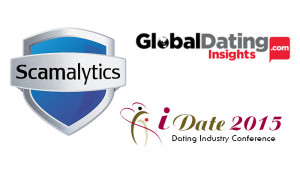 Come and meet us and learn how we can help you accurately and automatically remove scammers from your dating sites. Contact us for a free trial.
Register now for iDate and GDI to get best rates and on top of that you can receive extra discounts if you use our special promo codes.
GDI Promo Code: use scamalytics for £50 discount.
iDate Promo Link: Click here for £40 discount.